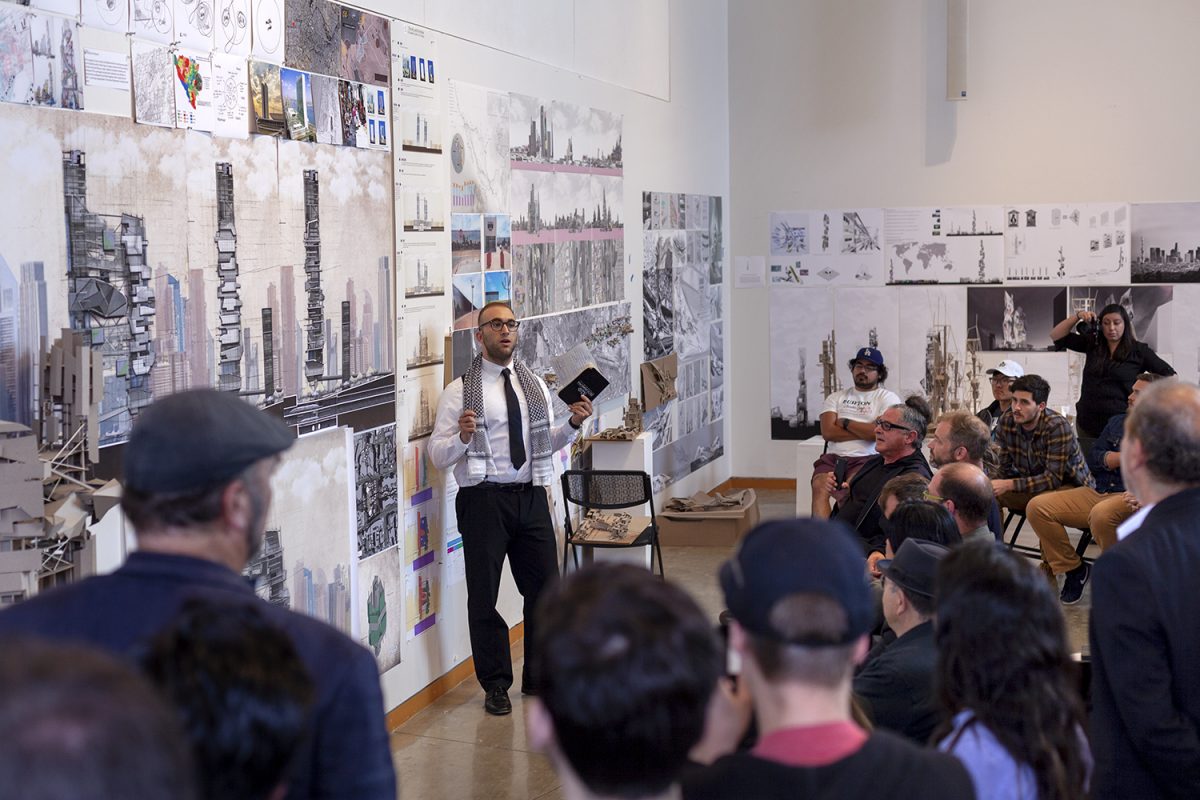 Woodbury School of Architecture is accepting applications for three new degree programs set to launch in Fall 2022: Bachelor of Science in Construction Management, Bachelor of Arts in Sustainable Practices, and Bachelor of Science in Design Computation.
The Bachelor of Science in Construction Management program teaches students to transform the built environment by building sustainably. Students will integrate design, technology, and business analytics with sustainability and the liberal arts, using hands-on, studio-based learning. Coursework will explore human-centered design principles; how to apply business models, ranging from organizational management to strategic thinking to construction management; and investigations in Building Information Modeling (BIM) coupled with other construction-related technologies.
The Bachelor of Arts in Sustainable Practices program takes an interdisciplinary approach, combining knowledge of design, economics, policy, and environment to advance the field of sustainability. It promotes a rigorous understanding of how resources are used and how decisions are made in society, and the impact of technology and consumption on the environment. Central to the curriculum are interdisciplinary, problem-based studio courses that challenge students to develop links between the theory and practice of sustainability in real-world contexts.
Students in the Bachelor of Science in Design Computation program will develop computational literacy through technical and critical frameworks in programming languages, software, and hardware to equip students to design objects, software, and spaces. The critical evaluation of the biases and values embedded within specific software and languages will also be core areas of investigation within the coursework. Graduates of the program will be versed in contemporary software, programming, robotics, and digital fabrication.
The three new programs complement Woodbury School of Architecture's other degree programs, including the NAAB-accredited Bachelor and Master of Architecture, the undergraduate and graduate degrees in Interior Design, and the Applied Computer Science-Media Arts degree program.
*Woodbury has a rolling admission policy and prospective students may apply at any time. However, for the best consideration for admissions and merit-based scholarships, applying by the priority deadline of March 1st is recommended.