Best of Year Designs Selected From 11,000 Entries
Woodbury University is pleased to announce that three of its talented graphic design students, Angela Chiarelli, Tuan Le, and Amanda Renteria, were recognized for their designs in the 'Best of Year'  58th Graphic Design USA (GDUSA) Annual.  For nearly 60 years, GDUSA has been a leading information source for graphic design professionals.
The 58th design annual showcase presents 700+ projects, selected out of 11,000 entries, that reflect the many ways in which design shapes business, society, culture and causes – and can be a source of clarity and lucidity at a moment of murk and confusion.
According to Gordon Kaye, publisher of GDUSA, "The pieces showcased — and their creators — are among the best and brightest – and most resilient – of our community. The numbers alone are prodigious: a swell of 11,000+ entries leading to a showcase of 700 pieces reflecting the endless ways in which first-rate graphic design shapes commerce, culture, ideas and causes. Equally exciting is the sheer breadth of it all. Projects run the gamut from traditional print and packaging and p-o-p to websites and apps and social media, from dream assignments to bread and butter endeavors, from Fortune 500 companies to non-profits, from ad agencies and design studios to inhouse departments and student projects, from red states to blue. Represented are great and established creative minds as well as many striving to grow, learn and secure their place in the sun."
Woodbury student winners and their professors include:
Designer: Angela Chiarelli; Professor: Behnoush McKay
Design Title: Cuba Cultural Center Posters
Designer: Tuan Le; Instructor: Dan Hoy
Design Title: District Limited Edition Packaging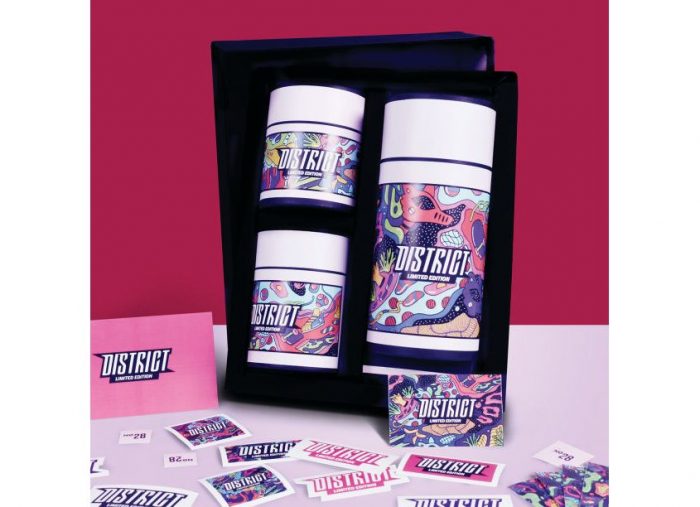 Designer: Amanda Renteria; Professor: Cate Roman
Design Title: Sundance Film Festival Promotional Poster
"Congratulations to Angela, Tuan, and Amanda, for their amazing accomplishments, as well as the Graphic Design faculty for their invaluable role in educating our students and advancing the program," said Behnoush McKay, Graphic Design Chair at Woodbury University.  "To date, our students have won over 130 awards from various international and national competitions such as this. These recognitions attest to the quality of our Graphic Design Program, dedication of our exceptional faculty, and the talent and hard work of our students."
Last Updated on January 4, 2022.